Overview
Users can be assigned to a different company from the one initially assigned when they were invited to a Site. Only Site Admins can change a user's Site Company.
Getting There
In order to change a user's company, Click on Site Admin , Users menu. Select the desired users and choose option "Change User Company" under "User Actions" menu.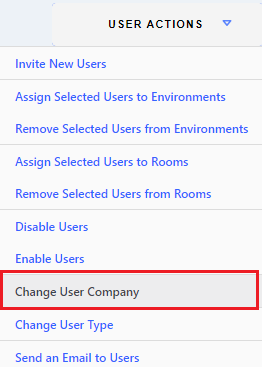 The following window will be displayed allowing the user to select a different company. Only Site Companies are displayed on this dropdown. Click Ok after selecting the company and the company will be updated.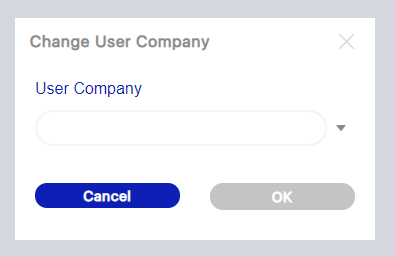 Check on Site Users, that company column displays the new company selected.
Note: On Multitenant sites, Users belong to Site Companies and Environment Companies and these can be different.