Overview
The application enables users to easily access and re-download documents and folders previously downloaded.
Getting There
My Downloads is accessible for each Room you have access to. There are two ways to access.
My Rooms Right-Click Context Menu
My Downloads can be accessed by navigating to the My Rooms page and using the right-click context menu in the Rooms List.
Right click the Room that you wish to access and click the My Downloads menu item.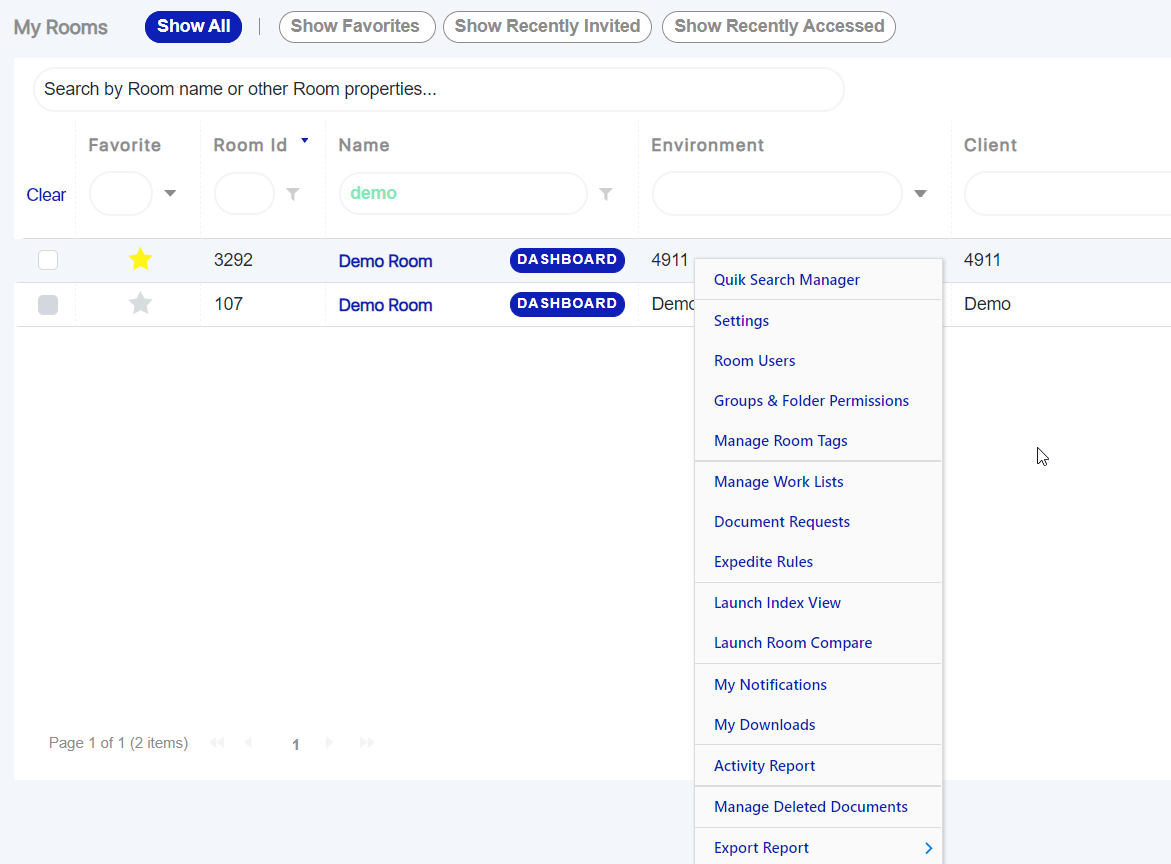 Room Tools Menu
My Downloads can also be opened from within a Room by clicking the Tools drop down menu and clicking the My Downloads menu item.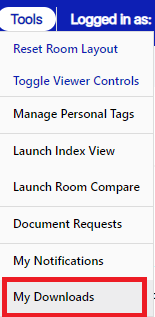 My Downloads
On My Downloads, Admins will see all files that were downloaded by all room users. Access type users will only see their own downloads.
When right clicking the grid, the Copy Downloaded Doc Ids option is shown. It will copy to the clipboard, the doc ids comma separated.

When documents are permanently deleted, if they were previously downloaded Native independently (not by using multi-select), those download entries are removed from My Downloads grid.
Please take into account that All downloads are Automatically deleted after the number of days defined by SiteSettingKeyEnum 61. Please refer to Configuring Site Settings article for additional information.