Once in the Room, you can find Interactive Help through the upper Help menu. It provides simple steps that guide the user on to how to perform common actions. The possible options are: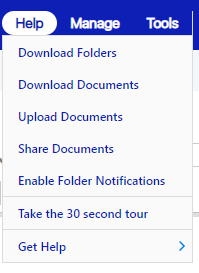 Download Folders

Download Documents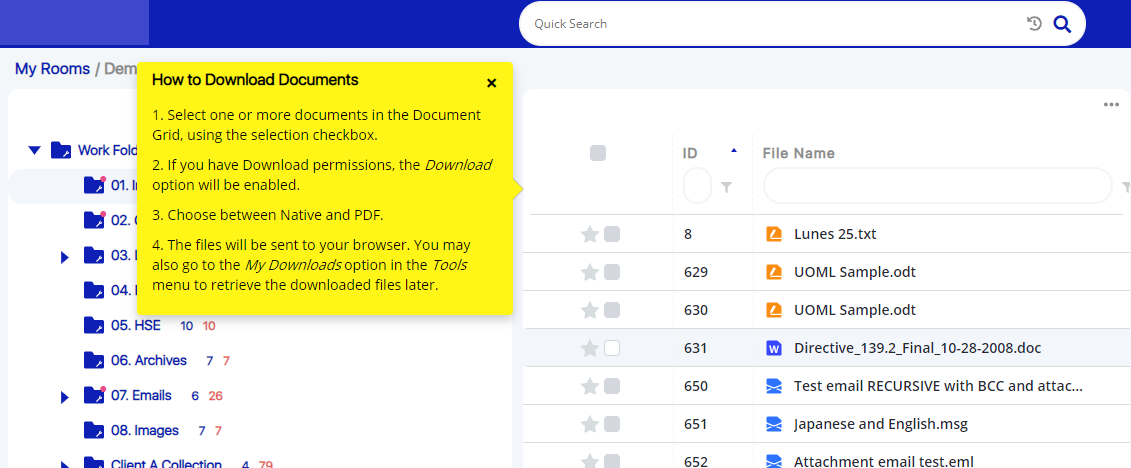 Upload Documents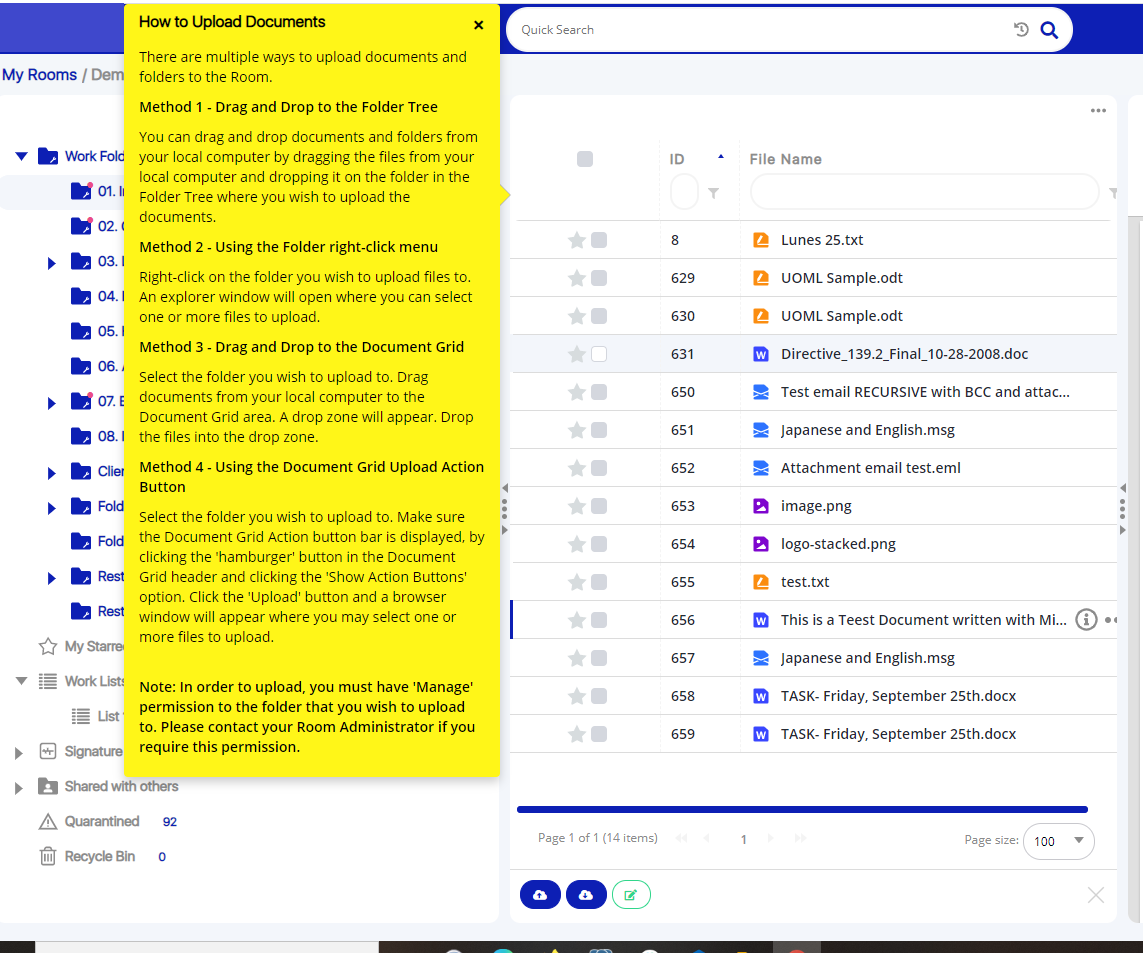 Share Documents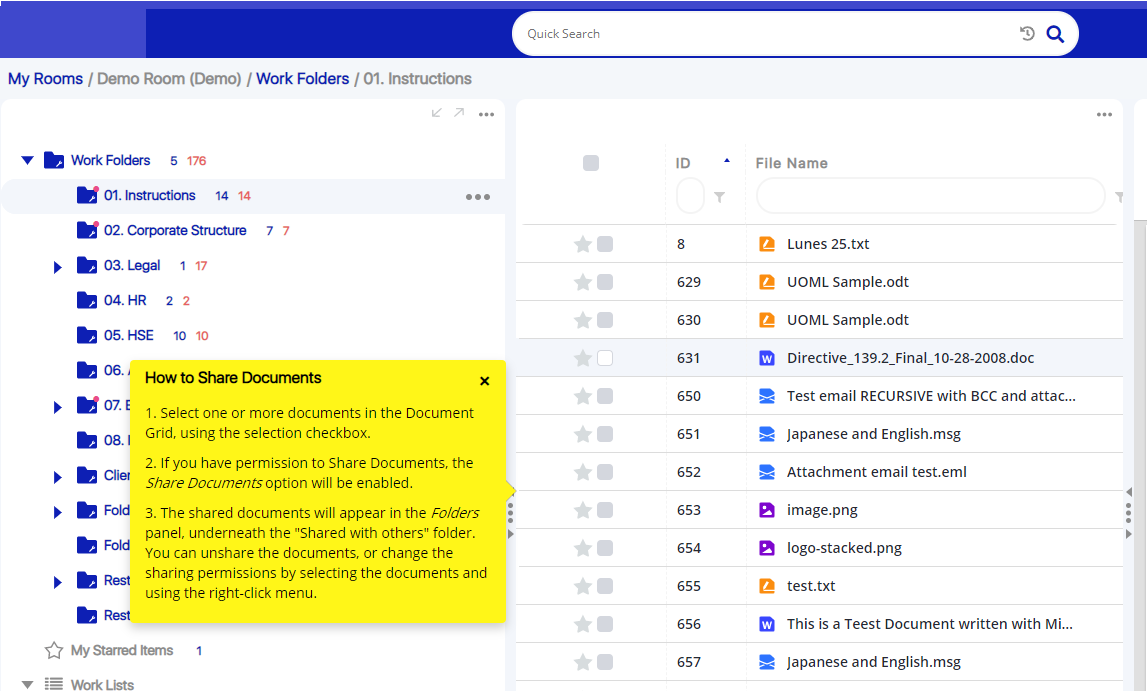 Enable Folder Notifications

Take the 30 second tour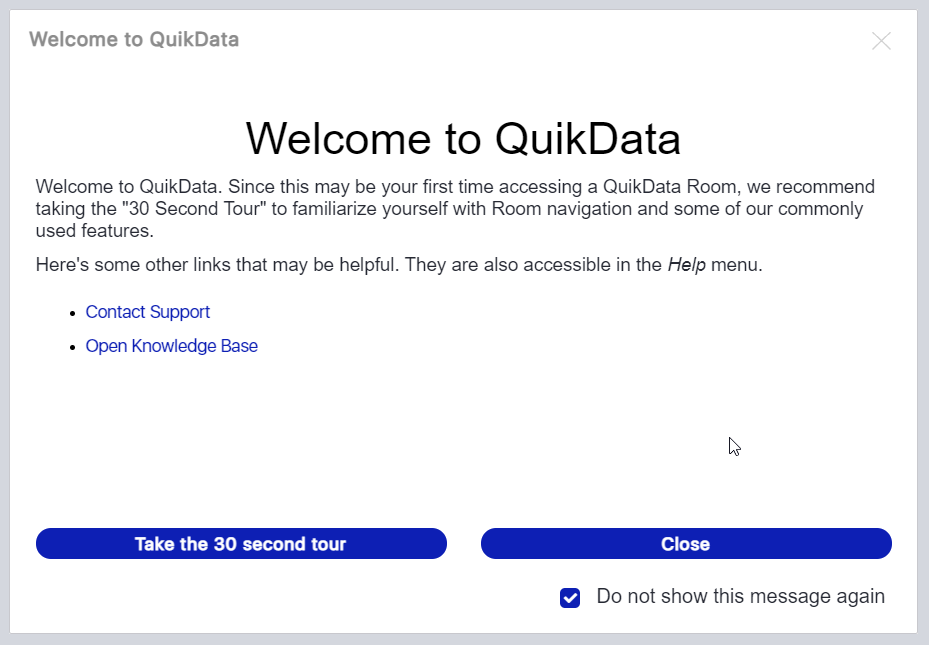 The Welcome wizard is shown the first time you enter a room. If you dismiss by using the "Do not show this message again" option checked, user preference is saved and you will not see this window again; unless manually opening Help > Take the 30 second tour again. If you take the tour, you will get context popovers of the main features. You can also access directly the Contact Support form and the Knowledge Database from this window.
Create New Folder

Quick Search

Enable Folder Notifications

Help