In order to upload a new version of a document you need to have "See Versions" Room permission and also Manage permission on the folder the document is in. There are 2 ways to add a new version to a document.
Using "Upload New Version" option
To add a new version, right click on the document and select Manage Versions > "Upload New Version".
On the window displayed, select the document that will be the new version and upload. Only file types that cannot be added as new version are emails and archives.
When a new version is added, these are automatically numbered in the order in which they were added.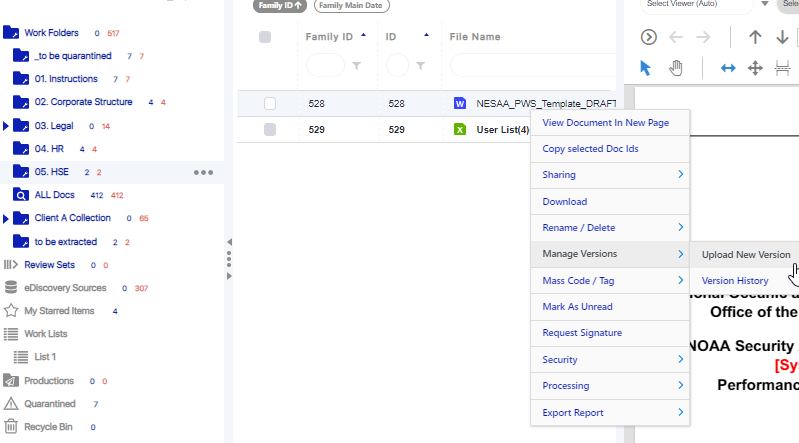 Using "Upload files with same filename and folder path as a new version" option
When uploading files, on "Confirm & Submit Upload" window, if this option is checked, uploaded files with the same filename as existing files will be uploaded as a new version of the existing one.
Note: Archives, Emails, documents with opened signature request, included in a numbered production or Quarantined will not be affected.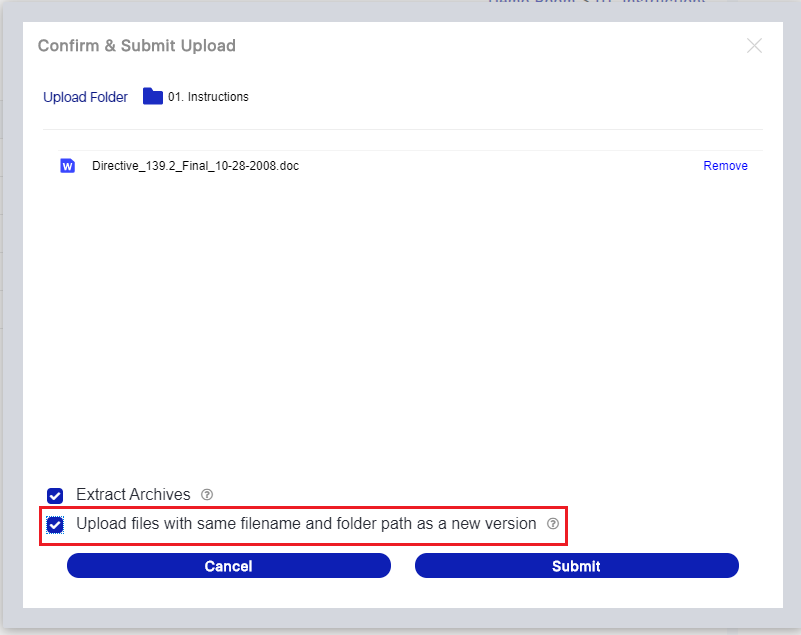 Applying Rules to Uploaded Documents
After documents are uploaded, if the room has enabled rules, all Condition Sets will be automatically evaluated and Actions applied to all matching documents. A document can match more than one rule, in that case more than one Action will be executed.
For more information, please refer to Managing Expedite Rules article.