Once you have logged in, you will be taken to My Rooms page, which you can also access by clicking on My <Site_name> > My Rooms.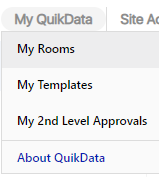 Welcome Wizard
The very first time you enter My Rooms page, a Welcome wizard will be shown. To find out more, please check Interactive Help article.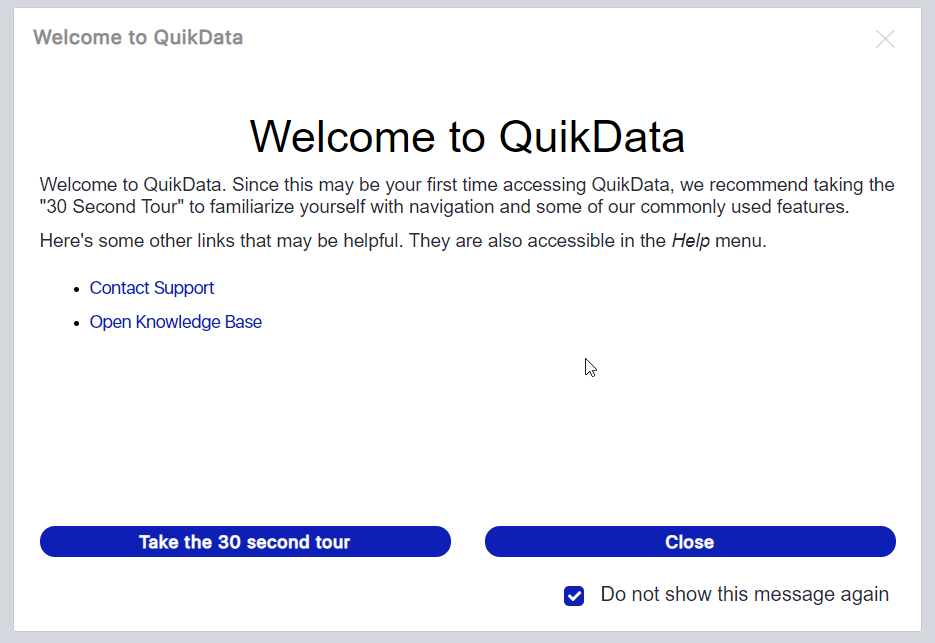 A list of all the rooms (by default sorted by Last Access Date) the currently logged in user has access to is displayed. By clicking on the Room's name, the room opens and displays its folder structure and documents.
Room Filters
Rooms list can be filtered by using any of the top 4 filter buttons or just typing on the Search Panel and entering Name, Client or any other properties.
- Show All: will show all rooms the user has access to and will remove the selection of the other 3 filters
- Show Favorites: will show only rooms marked as favorite (Star icon is shown in yellow)
- Show Recently Invited: will show new rooms invited within the last 10 days
- Show Recently Accessed: will show only rooms accessed in last 10 days
Favorites, Recently Invited and Recently Accessed filters can be combined.
Room Actions
Users with Admin permissions, can perform the following actions under Room Actions button:
Offline Selected: Select one or more rooms and then select this option under Room Actions menu to disable rooms. Once they are disabled they will be displayed with a gray background and all the users belonging to these rooms will be notified and will not be able to access these rooms anymore. Only Admin Users will be able to see and open disabled rooms.
Note: In order to display disabled rooms only, click on the toggle button at the bottom right corner of the page.

Online Selected: In order to enable disabled rooms, you need to select the desired rooms and then click this option under Room Actions menu. Rooms will be back online and users will be able to access them.
Remove Users from Selected: If you need to remove users from one or more rooms, select the rooms and click on the option under Room Actions menu called "Remove Users from Selected". A window will pop up containing a list of users belonging to the rooms selected. You just need to select the users to be removed and click on "Remove" button.
You can choose if you want to send notifications to the users being removed or not by checking/unchecking "Send notifications to removed Users?" checkbox. This option will be checked by default or not, depending on the value of SiteSettingKeyEnum 45. Please refer to Configuring Site Settings article for additional information.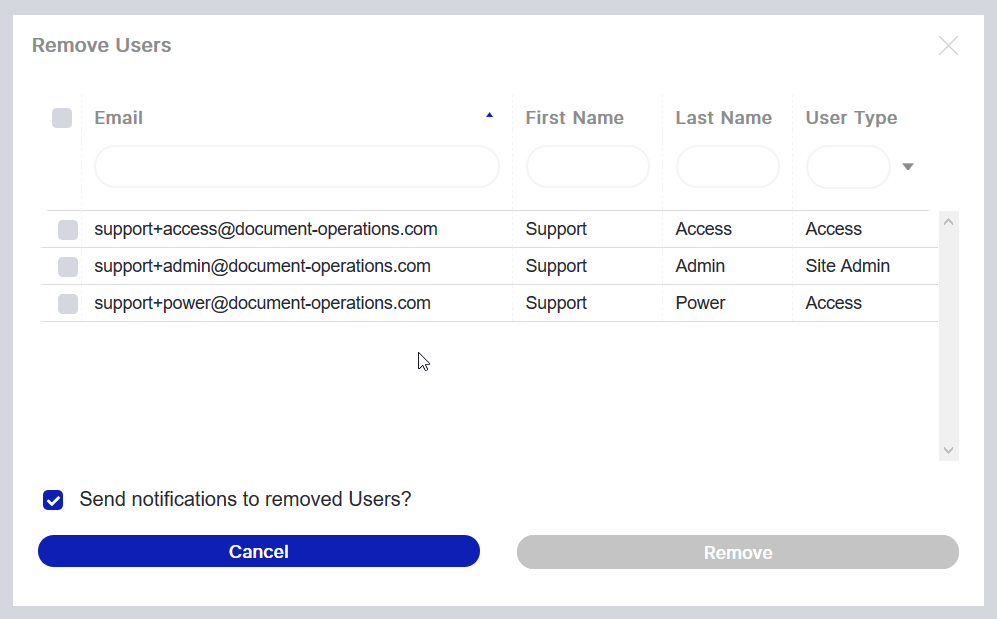 Send Email to Room Users: You can select this option if you need to email room users. After clicking on Room Actions > Send Email to Room Users option, a window will be displayed containing a list of users belonging to the rooms selected.
Select the users from the grid and their email addresses will be automatically populated in To field. Type the Subject and content in Body fields and the email is ready to sent.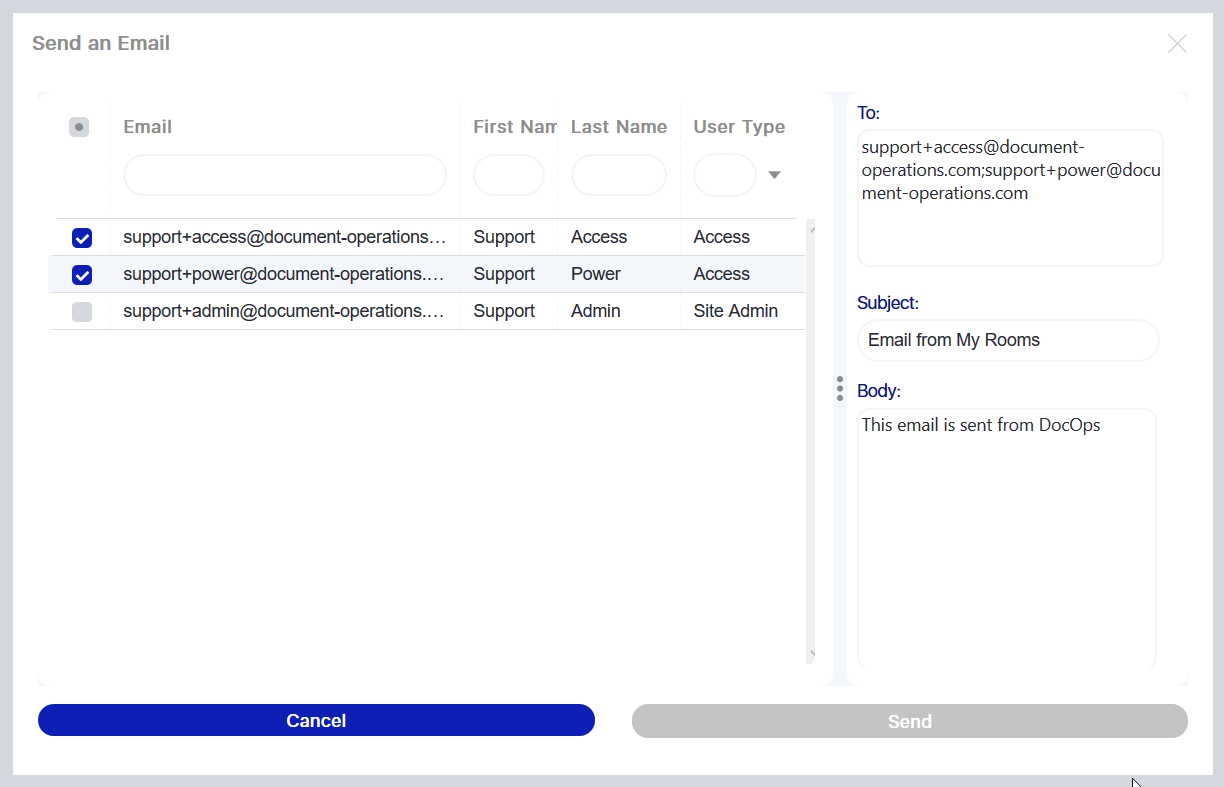 Delete Selected: Select the rooms to be deleted and click on this option under Room Actions menu. After pressing OK on confirmation message, the selected Rooms will be deleted and will not be displayed on My Rooms anymore. Users belonging to deleted rooms will be notified of such action.
Removing Yourself from a Room
All users except Site Admins, can right click any room and select the "Remove me" option and they will remove themselves from the selected room.