When another user requests you to upload documents, you will receive an email like the one below.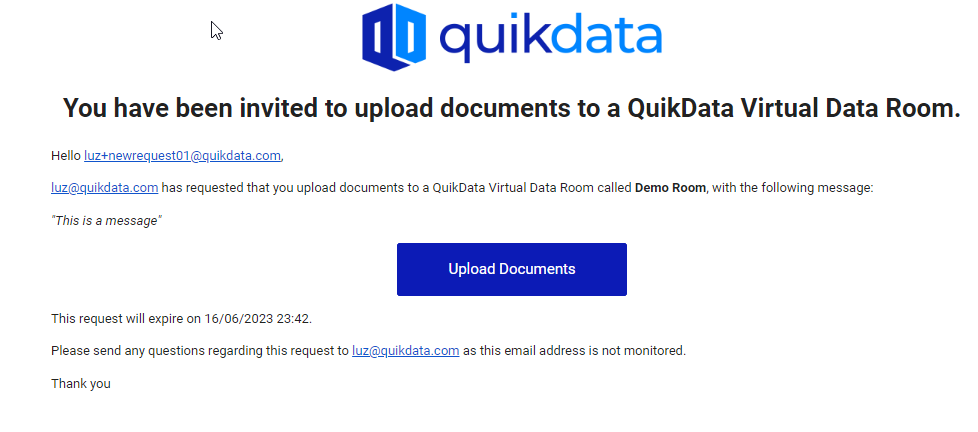 Just click on the button and a new window will be opened on your browser.
If the request requires that you login first, you will be redirected to Login page and then to "Documents Requested" page.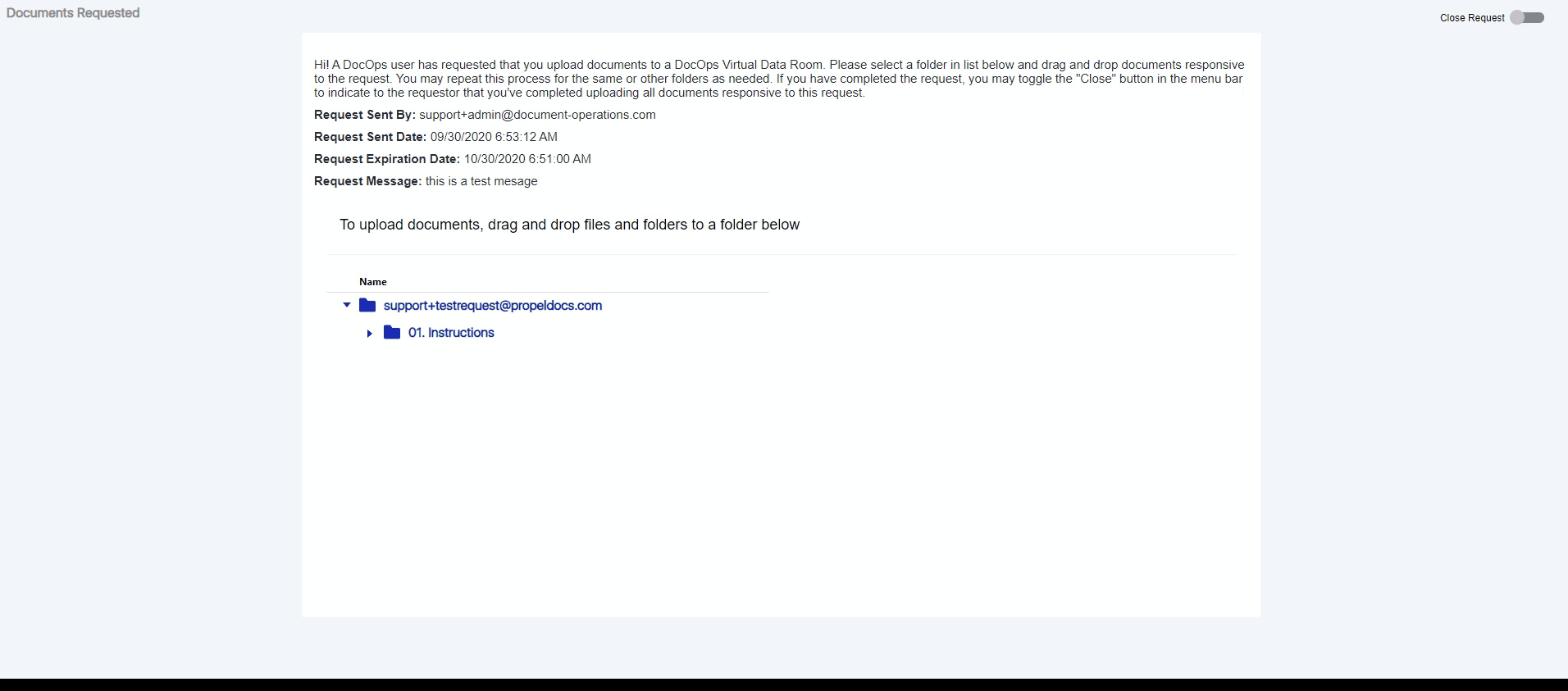 Select a folder and then drag and drop the requested documents to each corresponding folder. You can repeat this process many times as needed and until the request is closed.
Note: The option "Upload files with same filename and folder path as a new version" will not be displayed, therefore, uploaded files/folders with the same name as existing ones will not be uploaded as a new version, even if the room has this option checked in Room Settings.
As a recipient, you can also close the request by clicking on "Close Request" located on the top right corner. After request is closed, you will not be able to upload more documents for this request.
Applying Rules to Uploaded Documents
After documents are uploaded, if the room has enabled rules, all Condition Sets will be automatically evaluated and Actions applied to all matching documents. A document can match more than one rule, in that case more than one Action will be executed.
For more information, please refer to Managing Expedite Rules article.