Invitation Email
Hello! Welcome to the next-generation data room and secure document sharing platform.
This section will guide you through the registration process when accessing a site for the first time.
Users are allowed to register once they have been invited to a Data Room as a user or invited to a site as a Room Creator or other type of Site Administrator.
Once a user has invited you to a site, you should receive an email from the email service account of that site. The email will look similar to below (Note: branding may be different from site to site)
Click on the button to navigate to the site to complete your registration.
If you believe that you should have received an invitation email, but have not received it please first check your email spam folder. If you cannot find it there, please contact the party that you believe would have sent the invitation.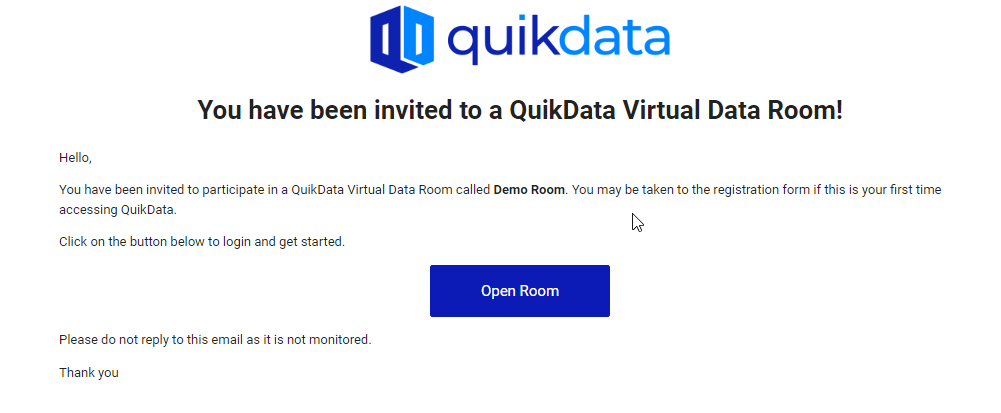 Registration Form
Once you've clicked on the email received, if you have registered before, you will be redirected to the room. If you have not registered before, your browser will navigate to a registration form that will look similar to below.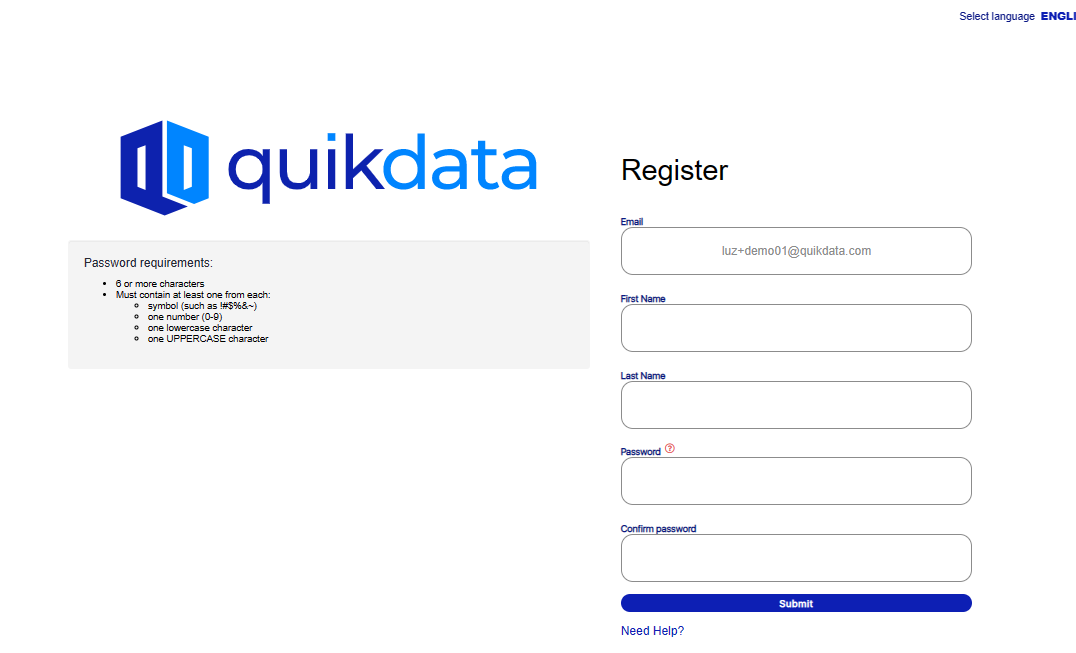 Fill in the form and submit to complete your registration. After registration is complete, you will be logged into the site.